Our HTML Charts with advanced annotation tools and picture-in-picture charting are now loading as default charts.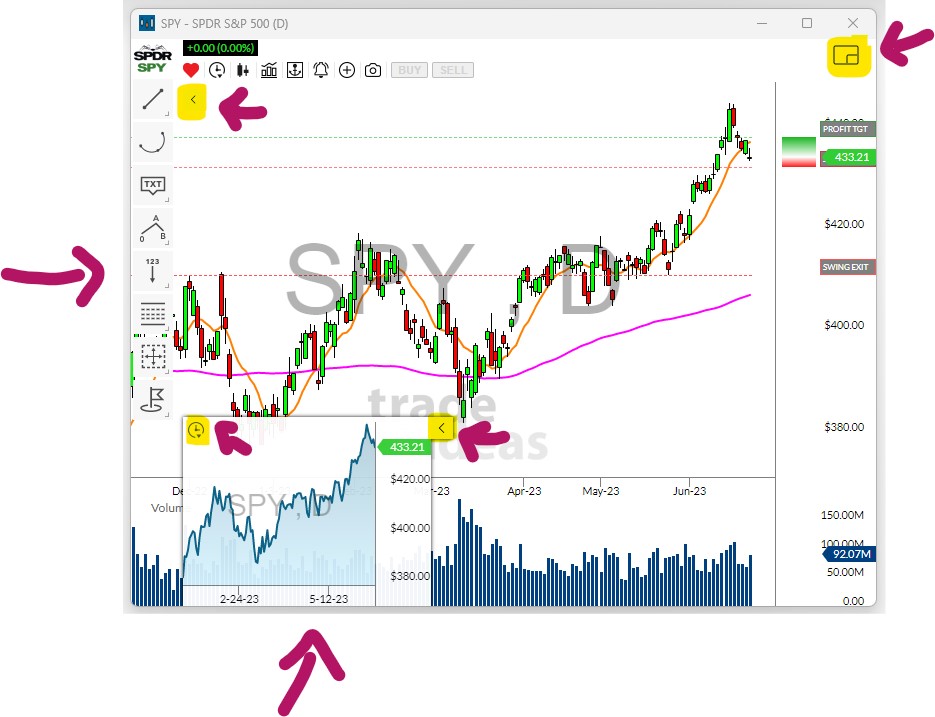 To switch from a Legacy Chart to a PiP Charts, right-click into the chart and select Use Browser Interface.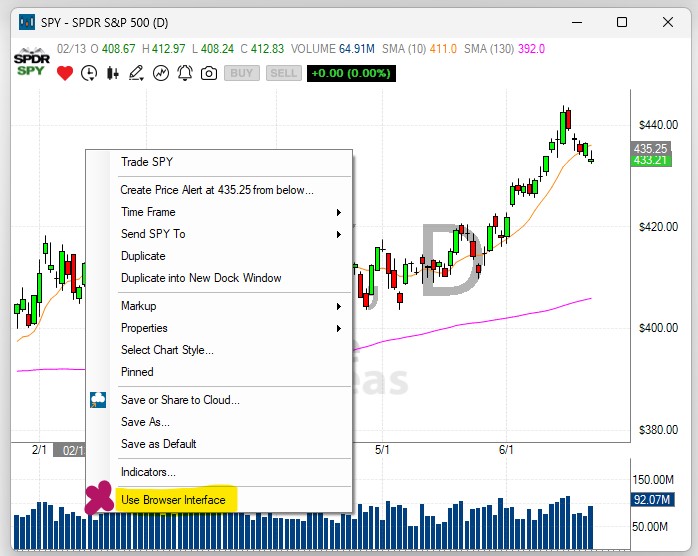 To access the advanced annotation and drawing tools of the Browser Interface Charts, click on the small pen icon located just below the stock icon.
This will reveal a host of annotation tools.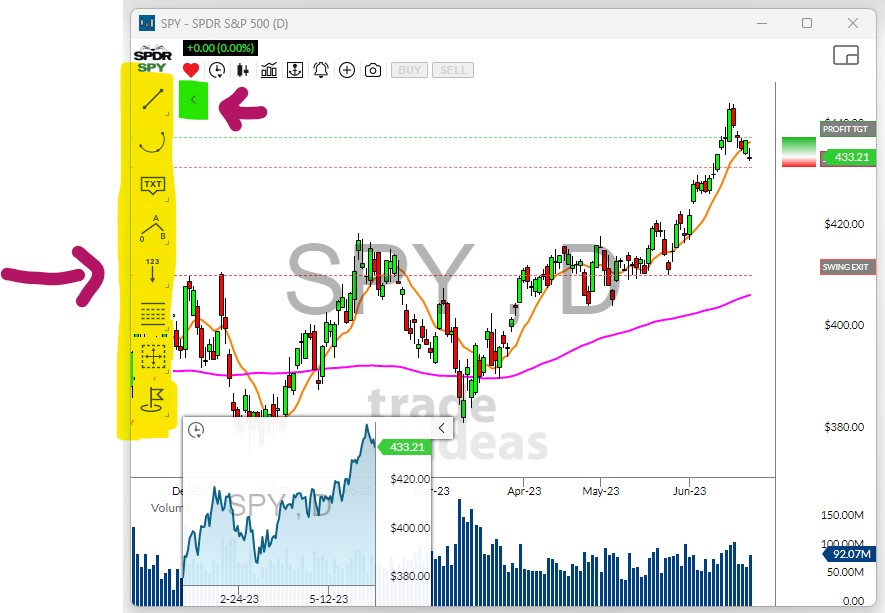 Clicking on the small downward-pointing arrow of a particular markup tool will reveal even further options

To select a particular tool, click on it, then place your cursor in the chart area you would like to markup.

Once the chart annotation is placed, a small menu will appear on the top right-hand side of the chart enabling you to specify settings or delete the markup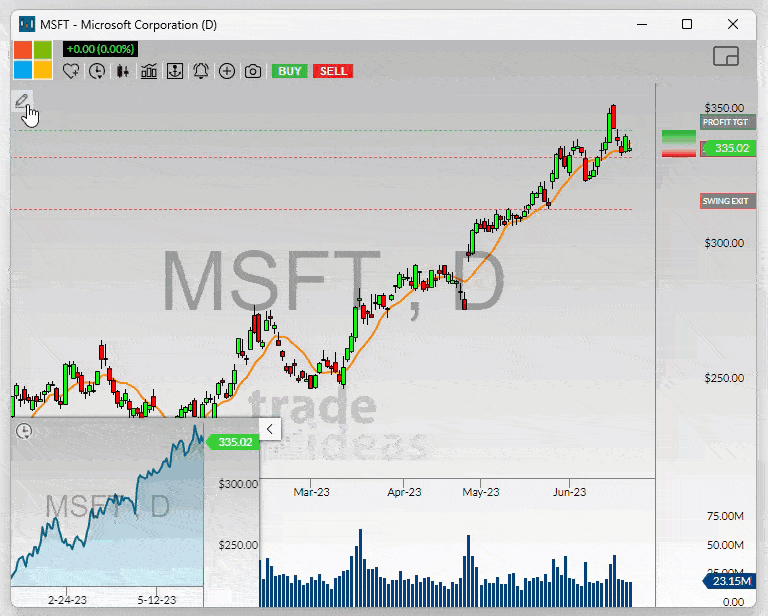 To hide and reveal the small secondary chart located on the bottom left-hand side, click the small arrow.

To change the time frame of the secondary chart, click on the small clock icon.

To quickly switch the time frames of the main chart and the secondary chart, click the folder icon in the top right-hand side of the main chart.

Price Alert can be set in the main chart as well as in the secondary chart. Once activated, they will show on both charts.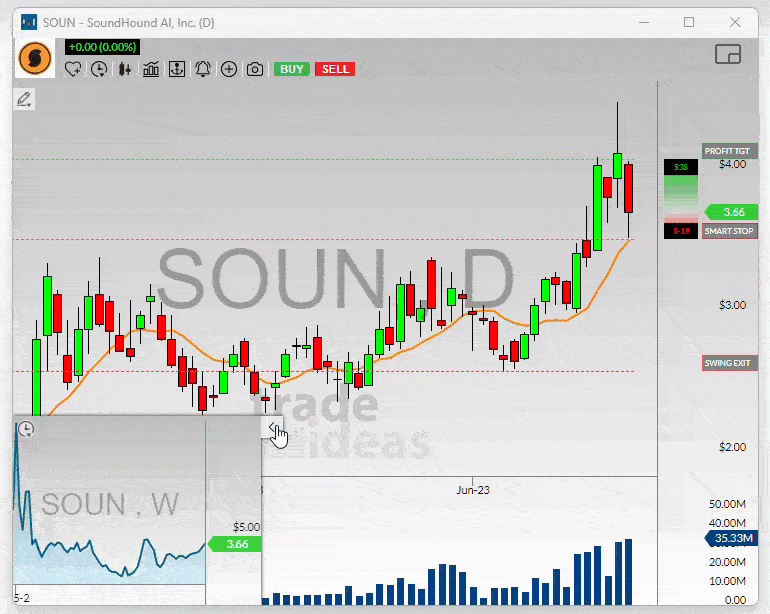 You can control which chart type, our Legacy Charts or the HTML Charts, are loaded by default. To adjust the default settings, go to the Toolbar, open the Tools Tab, select Options and then Charts.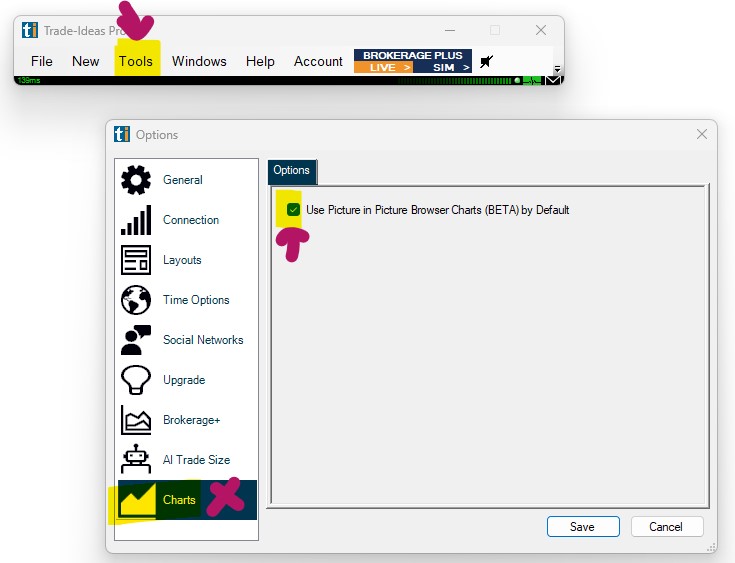 To make our legacy charts the default, remove the checkmark Use Picture in Picture Browser Charts by Default.

To use the Picture in Picture Browser Charts, no actions need to be taken, simply leave the setting as is.