The Time Frame function enables you to define when your Top List Window will be active. You can choose between Live During Market Hours, which means from 9.30 am to 4.30 pm Eastern Time, or Live Always, which then includes Pre- and Post-Market.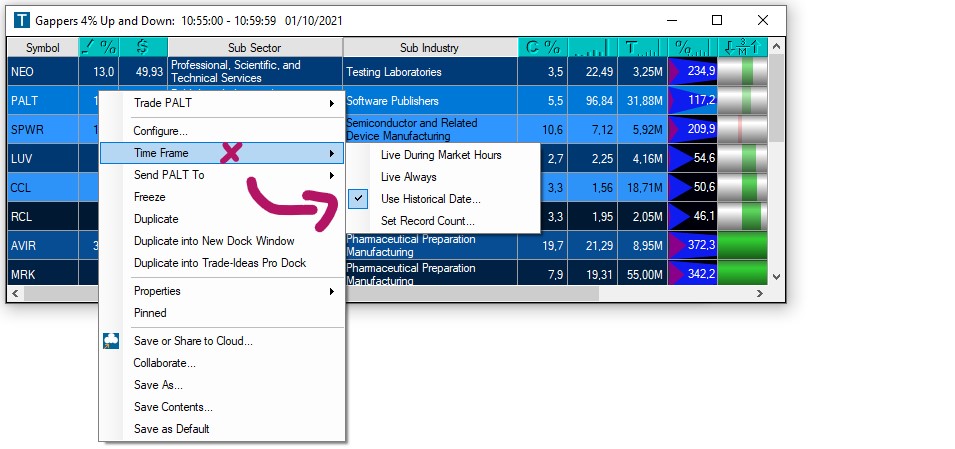 In addition to that, you can go back in time around 60 days by selecting Use Historical Date and then choosing a Date and Time. Press the OK button and you will see the Window will fill with historical data. The caption of the Top List Window will be updated to show the historical date and time period on display. The Top List Window will show a 5-minute time frame.

By default, a Top List will return the 100 top results. You can increase the Record Count to show up to 1000 results at once. To do so, right-click into the Top List Window, select Time Frame, and then Set Record Count.